James Menya - God's Will Child Care Orphanage
James is one of our newest advisors. He grew up as an orphan, then dedicated his life to help other orphans. He started God's Will Card Child Orphanage which has about 30 children. Unfortunately, the orphanage is next to a large swamp and malaria has broken out.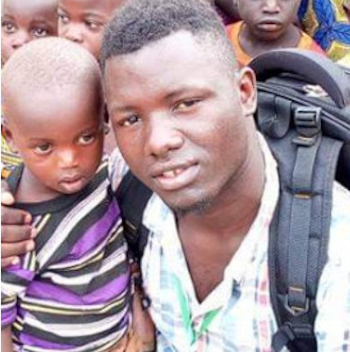 James urgently needs $1000, just to spray the swamp and get mosquito nets.
He has lost 2 children to malaria – and 2 more to a new strain of Ebola.
2 more children have come done with malaria in the last few days…
His previous benefactor passed away and he is now relying on us.
We would like to purchase a larger building, away from the swamp, with land for farming, to house his orphanage. This would cost as much as $10,000
With food, water, electricity, clothes, etc, their expenses are about $2,000 a month.