Hello Friends and Potential Donors!
We are Seed Solution, a small non-profit, helping to feed people around the world, especially in Africa. Due to Covid, the Ukraine war and a 40-year record drought, our overseas advisors and their communities are suffering.
We are a small homegrown non-profit. Our website, seedsolution.org, isn't very professional and we are too new to have much of a track record, but all our donations are fully documented.
It is desperate times and we hope that you will help.

Note: You may donate, at any time, by clicking this button:
The Seed Solution Story
By Celeste Hampton, CEO
Seed Solution is a 501(c)(3) non-profit that began as a 4-H project to build a local seed bank. My 4H kids insisted that we use organic seeds and very industriously cleaned and packaged them, then donated thousands of seed packets to the local library. The next year, we asked for donations from seed companies who did so on the condition that the seeds go overseas. The 4-H club spent countless hours sorting and shipping seed packets to hungry people in Venezuela, Liberia, Zimbabwe, and many other parts of the world. We were very proud of our kids – and, most importantly, they were proud of themselves!
If you have any questions or comments, please feel free to contact:
Celeste Hampton (862) 332-1341 or Jon Carpenter (201) 306-6376
We branched into Africa through a connection with the Maasai tribe. One of their chiefs visited the US and took 50 pounds of seeds back to Kenya: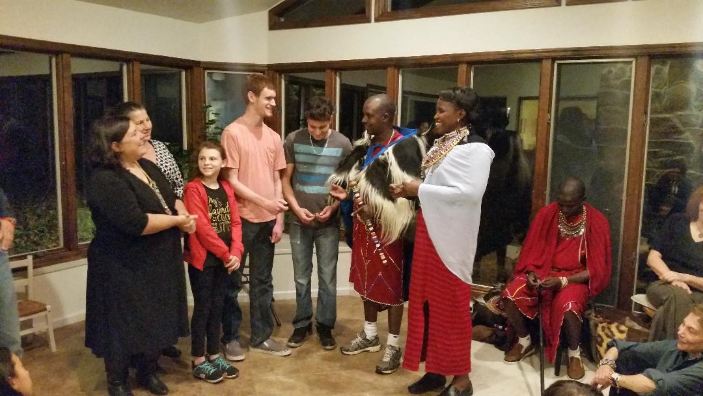 As the children grew older, the 4H club ended and became Seed Solution.
Teach a man to fish and you feed him for life. The same goes for seeds. This is why we find our mission so inspiring: we are creating self-sustaining solutions. Not only can people feed themselves, but they can grow enough extra to make a living.
The surprising thing is that most of the people we work with have little or no agricultural knowledge. They don't know how to grow. Their land is wasted.
We have established nearly a dozen connections around the world and distributed seeds, but as we progressed, or mission broadened, as we believe that every child has a right to food, water, and education.
We have worked with schools, delivering over 48 laptops to Africa. We have paid tuition and promoted education, including the fight against FGM, Female Genital Mutilation.
We have been able to fund a variety of projects, such as 8 school water towers, hand-washing stations, and good land to rent or buy for crop-growing.
Over the last 2 years, members of our non-profit have personally donated over $60,000 of their own money to keep things afloat. We want you to know that we are putting our money where our mouth is. But the problems are growing out of hand and we need help. Your help, perhaps. Thank you in advance.
Our mission used to be simple: (Click on any pic to see it full screen)
Connect Around the World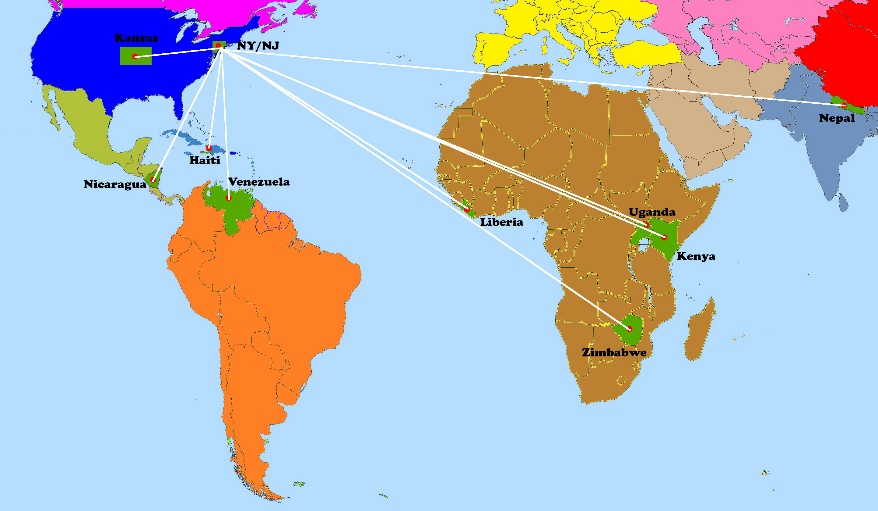 Find Reputable Advisors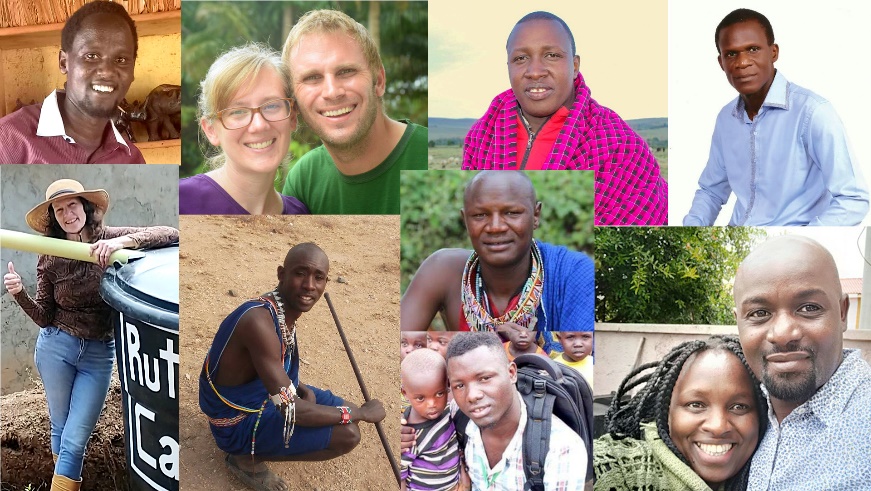 Send Seeds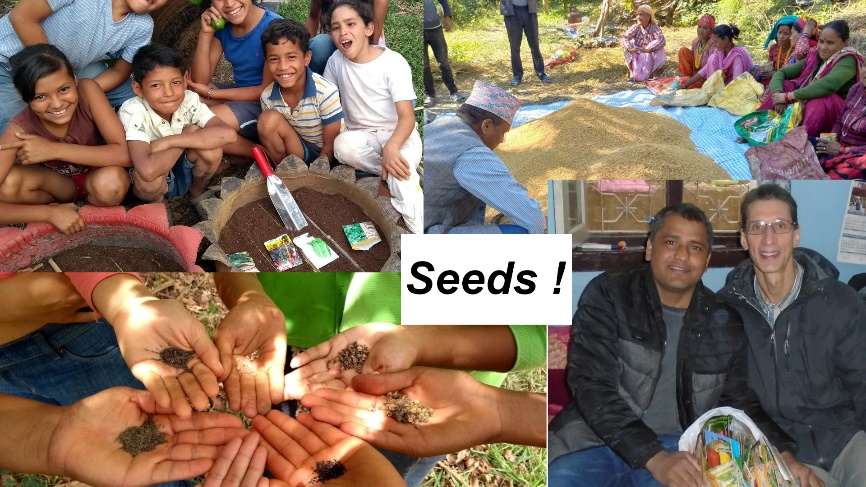 Provide Water Towers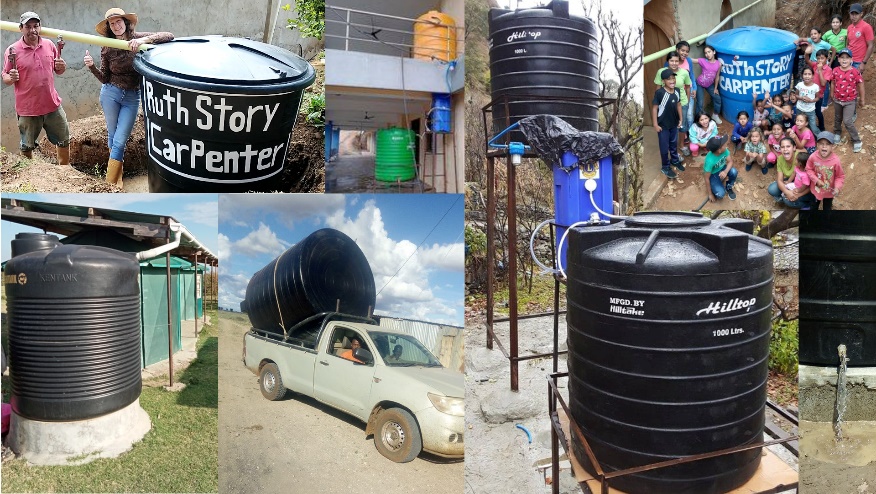 Grow Food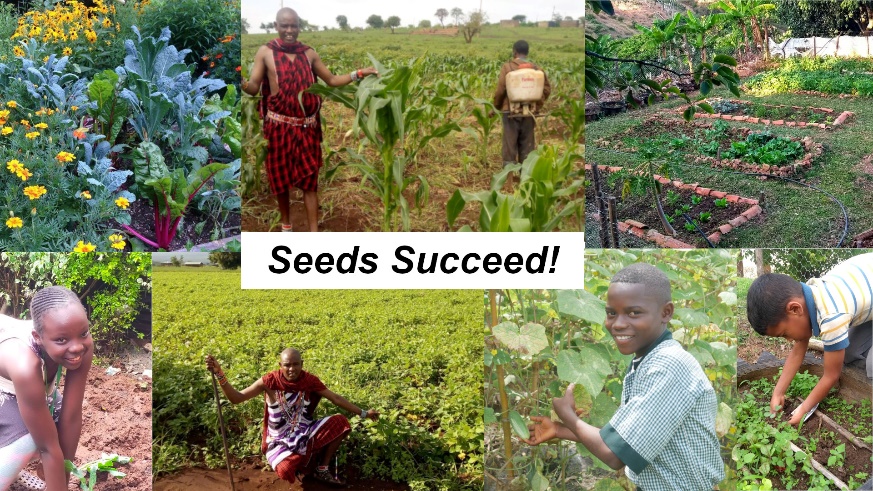 Require Receipts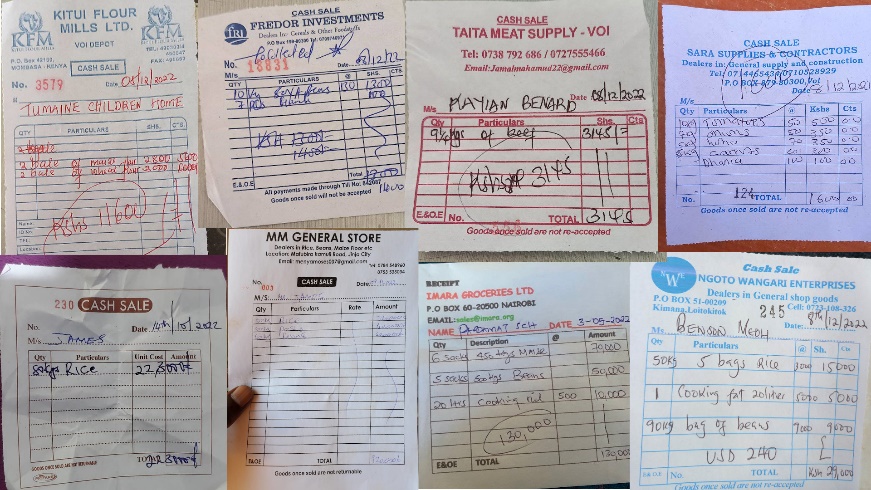 Get Visual Documentation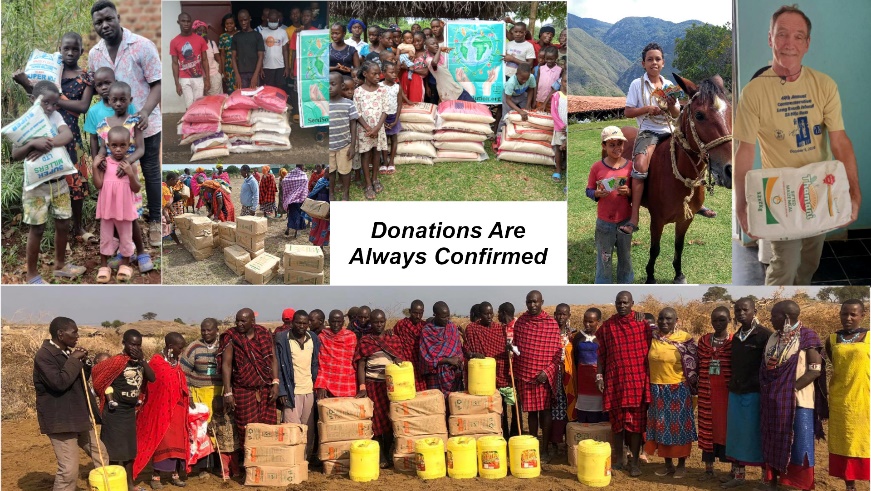 Our efforts evolved and grew over 4 years, almost with a life of it's own.
Then, in 2020, Covid struck. Our seed stock donations ceased abruptly, and for the first time, we could not get much of our seeds out, as world travel was halted.
We listened to our advisors and learned the sad truth: many people are so poor they are not ready for seeds, because they have no land to grow food, no water, no basic hand tools, etc. Their needs were immediate: food, water, and school fees for their children. So, we raised money for those things. We set up coin donation boxes in local businesses, raised plants for spring plant sales. We even offered the remaining 2019 seed stock at farm shows and events for donations.
Worst hit is Kenya. When Covid hit, they shut the livestock markets, depriving them of any income. Then the war raised all the prices. Now, the drought has turned much of Kenya into a dustbowl.
Here is a video describing the situation, which includes our advisor Benson:
(Click to watch the video)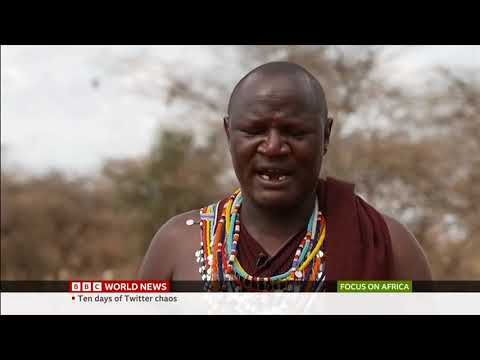 The results of this drought are devastating:
This child, mourning the loss of his donkey, is heartbreaking:
Our Advisors in Kenya
Click on a picture to read more about their story.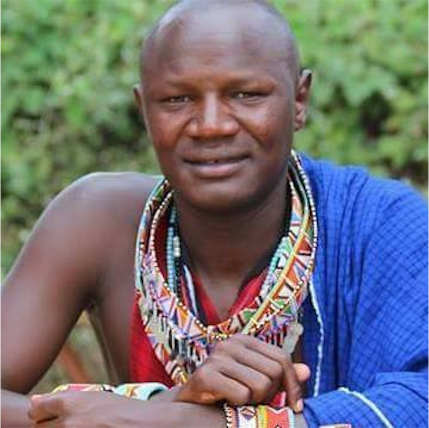 Benson Meoli
Benson works with 60 families, over 700 people. They were able to farm 3 acres this year, growing food that was absolutely needed. The food is now gone, along with feed for their animals. A bag of food costs $30 and lasts a week at best. They need about $2,000 immediately, with up to $10,000 to feed everyone (including the animals) for this season.
Raphael Kereto
Raphael tends to 50 families or 250 people. 15 of the families are in dire straits
He feels that $1,500 would solve emergencies, but $5,000 is really needed.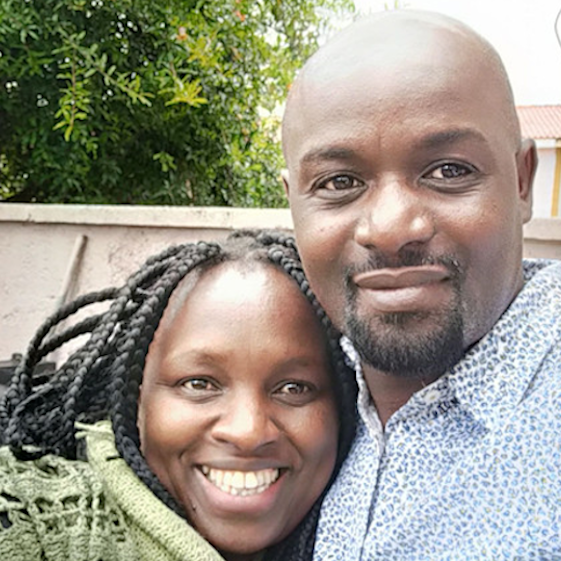 Mara Mercy
Mara and her husband, Rowland, are some of our favorites. She is a teacher and works with 50 families. 25 are woman students. The other 25 host rescued boys and girls. Mara is asking for $4,000 to $5,000
Mara grew a bunch of onions last year – so many that they made money selling the extras. This was her living room, at the time: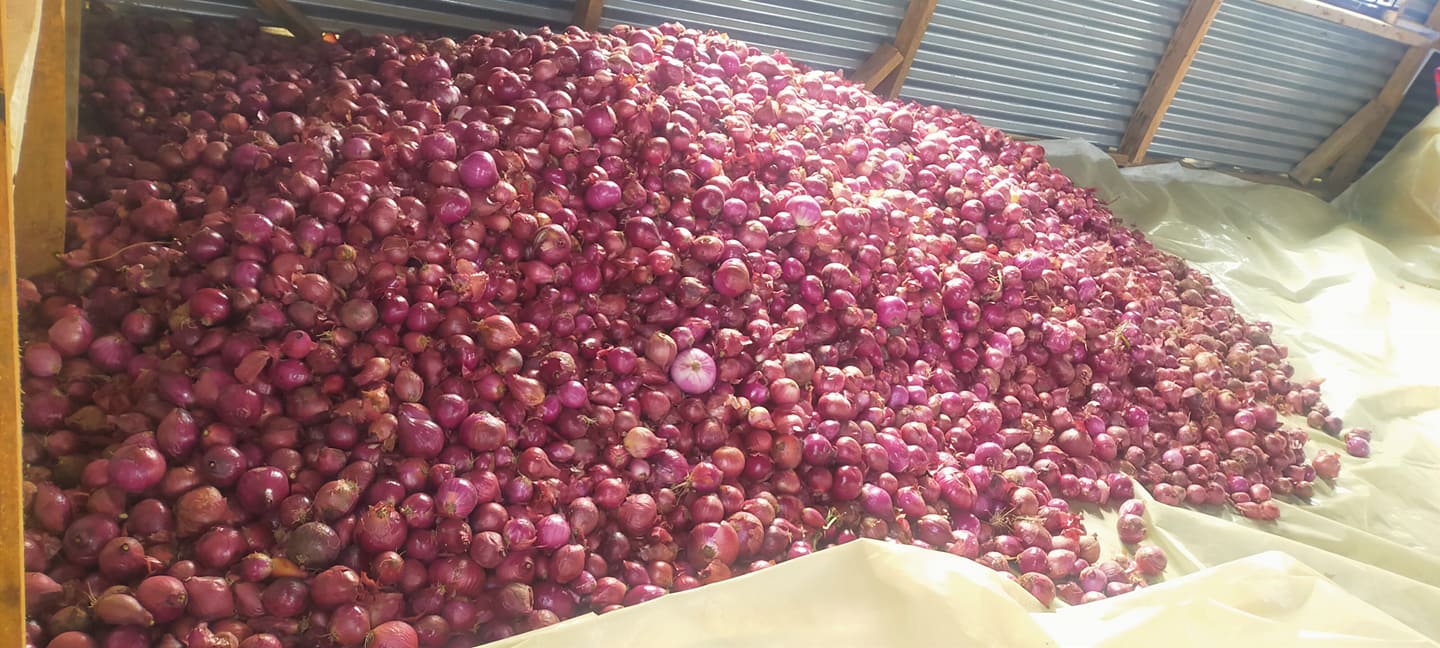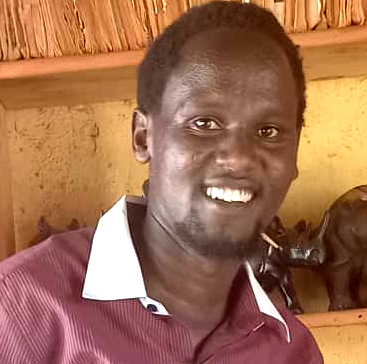 Benard Kayain
Benard lives in a large orphanage with 90 children and 50 adults. He could use $1,000 immediately, but with the size of his establishment, they could use much more…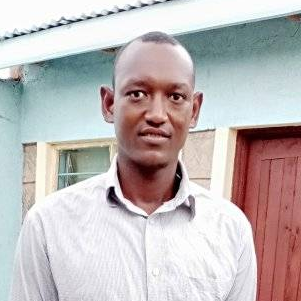 Benard Kipees
This Benard is a teacher, his subjects are Swahili, science and social studies. He works with 40 families and 330 school kids. They are starting a garden and could use $2,000 to complete it.
Uganda
Uganda has been lucky, without the terrible drought of Kenya. However, they have their own problems: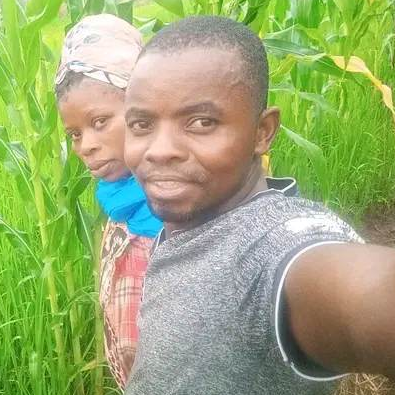 Sunday Joseph
Joseph was a community activist long before we connected with him. He created Village Aid Uganda to serve his community and helps about 300 people.
Joseph needs about $1,000 to pay back food and medical expenses, as help was needed before money was available. He could certainly use more than that, but this is needed NOW.
Although not as dire as other situations, Joseph has a great opportunity. A wealthy man in his district is moving and willing to sell his land at a reduced price. The land includes a water tap that provides clean, consistently running, water, with enough land for farming.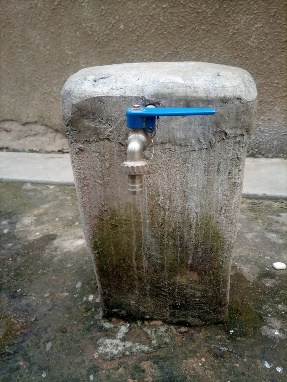 The price of the land is a bit less than $5,000. We have already put a deposit down to hold the land. A water tank for about $1,000 is also needed to collect the water.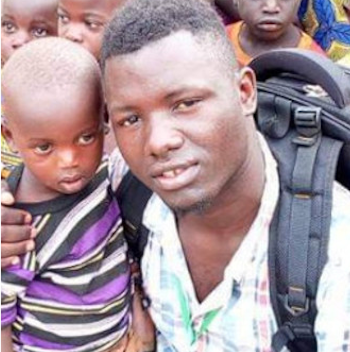 James Menya
James is one of our newest advisors. He grew up as an orphan, then dedicated his life to help other orphans. He started God's Will Card Child Orphanage which has about 30 children.
Unfortunately, the orphanage is next to a large swamp and malaria has broken out. He needs $1000, just to spray the swamp and get mosquito nets.
He has lost 2 children to malaria – and 2 more to a new strain of Ebola.
His previous benefactor passed away and he is now relying on us.
We would like to purchase a larger building, away from the swamp, with land for farming, to house his orphanage. This would cost as much as $10,000
With food, water, electricity, clothes, etc, their expenses are about $2,000 a month.
We have advisors in Liberia, Venezuela, Haiti and Nepal, but these areas are stable, for the most part. It is the areas above that are in greatest need. The situations are dynamic and emergencies arise. Please be assured that any donations will go first to where they are needed the most. Receipts and documentation will be sent to you.
Should anyone want a more personal relationship, like the adopt-a-child programs, we would be happy to connect you with our advisors and/or their communities. However, your privacy will be fully respected.